According to the bibliographic survey: Chondrus crispus (%)
Galactose 83.6 | Protein 27 | Sulphates 17.6 | Magnesium 0.6 to 1.1 | Vitamin B9 0.014
The algae is harvested by the company BioMolenez. Chondrus algaes are found below the mid-tide level in calm to rough waters.
Harvesting is done by hand, without tools, from a coefficient of about 70. Once harvested, the seaweed is macerated and filtered to obtain an extract containing a maximum of bioactive compounds.
Mainly found in the cold coastal waters of the North Atlantic, especially in the coastal regions of North America (such as Canada and the United States) and Europe (such as the UK and Norway). It is often found in areas exposed to waves and strong currents.
Temperature tolerance: 0 to 20

Organic extract
An extract containing the seaweed, glycerine, an acid and a preservative
Liste des ingrédients : GLYCERIN, AQUA, CHONDRUS CRISPUS EXTRACT, LACTIC ACID, SODIUM BENZOATE, POTASSIUM SORBATE
{{ group }}
{{ object.name }}
{{ object.name }} {{ object.subheader }} {{ icon.replace(/^icon_/, '') }}
{{ label }}

100% Natural
An extract containing seaweed, glycerine and acid
Liste des ingrédients : GLYCERIN, AQUA, CHONDRUS CRISPUS EXTRACT, CITRIC ACID
{{ group }}
{{ object.name }}
{{ object.name }} {{ object.subheader }} {{ icon.replace(/^icon_/, '') }}
{{ label }}
Face & body care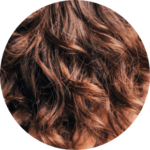 Hair care
Formulation characteristics
1-5% usage
Optimal pH between 4.5 and 6.5
Slightly cloudy pink-orange liquid
Tested under dermatological control