According to the literature survey: Himanthalia elongata (%)
Fucoidanes 18 | Alginate 16 | Mannitol 5,2 | Vitamin A 0,08 | Vitamin C 0,12 | Vitamin K 0,17
Thongweeds are harvested by the company BioMolenez. This seaweed is harvested from tidal coefficients of around 85, mainly between April and mid-July. Harvesting is done by hand, using a sickle or a knife.
It prefers the shallow waters of the infralittoral zone. Once harvested, the seaweed is macerated and filtered to obtain an extract containing a maximum of bioactive compounds.
Mainly found in the cold coastal waters of the North Atlantic, especially in the coastal regions of Western Europe, such as the UK, France, Spain, Portugal and Ireland. It is also found in the coastal waters of North America, such as Canada and the United States. It can be found in the upper littoral stages, such as the upper intertidal and sublittoral. It is generally found in areas exposed to waves and strong currents, such as rocks and stones, and prefers areas with high salinity. It is more rare in the coastal waters of the Mediterranean Sea.
Temperature tolerance: 0 to 20

Organic extract
An extract containing the seaweed, glycerine, an acid and a preservative
Liste des ingrédients : GLYCERIN, AQUA, HIMANTHALIA ELONGATA EXTRACT, SODIUM BENZOATE, POTASSIUM SORBATE, LACTIC ACID
{{ group }}
{{ object.name }}
{{ object.name }} {{ object.subheader }} {{ icon.replace(/^icon_/, '') }}
{{ label }}

100% Natural
An extract containing the seaweed, glycerine and an acid
Liste des ingrédients : GLYCERIN, HIMANTHALIA ELONGATA EXTRACT, CITRIC ACID
{{ group }}
{{ object.name }}
{{ object.name }} {{ object.subheader }} {{ icon.replace(/^icon_/, '') }}
{{ label }}
Face & body care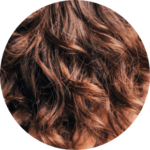 Hair care
Formulation characteristics
1-5% usage
Optimal pH between 4.5 and 6
Opalescent (organic) or translucent (100% nat) orange-brown liquid
Tested under dermatological control