According to the bibliographic records: Crithmum Maritimum (%)
Phenolic compounds 4.71 | Fiber 4.7 | Protein 2.6 | Flavonoids 1.73 | Carotenoids 0.0063 | Vitamin B9 0.028 | Vitamin C 0.016
Rock samphire is harvested by the company BioMolenez. This hallophyte plant grows on cliffs and rocks by the sea.
The best harvest time is between April and June. Once harvested, the seaweed is macerated and filtered to obtain an extract containing a maximum of bioactive compounds. It appears as a small bush. The flowers are yellowish-green, in large umbrellas. The leaves are fleshy and edible with a fennel-like taste.
Mainly found in the coastal waters of the North Atlantic, the Mediterranean Sea, and the Black Sea. It is often found in areas exposed to waves and strong currents.
Temperature tolerance: 15 to 25 for growth

Organic extract
An extract containing the seaweed, glycerine, an acid and a preservative
Liste des ingrédients : GLYCERIN, AQUA, CRITHMUM MARITIMUM EXTRACT, SODIUM BENZOATE, POTASSIUM SORBATE, LACTIC ACID
{{ group }}
{{ object.name }}
{{ object.name }} {{ object.subheader }} {{ icon.replace(/^icon_/, '') }}
{{ label }}

100% Natural
Liste des ingrédients :
{{ group }}
{{ object.name }}
{{ object.name }} {{ object.subheader }} {{ icon.replace(/^icon_/, '') }}
{{ label }}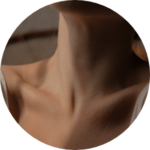 Protective skin care
Eye contour care
Anti-pollution skin care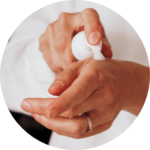 Anti-ageing care
Formulation characteristics
1-5% usage
Optimal pH between 4.5 and 6
Clear to translucent brown liquid
Tested under dermatological control