According to the bibliographic survey: Ascophyllum nodosum (%)
Laminarin 65 | Mannitol 27 | Phenolic compounds 4 | Sodium 2.8 – 5.13 | Calcium 0.22 – 1.7 | Potassium 2.14 – 4.12
The algae is harvested by the company BioMolenez. It grows in the middle of the foreshore, on either side of the mid-tide, on sheltered sites. Harvesting is done at low tide by hand, using a sickle.
Once harvested, the seaweed is macerated and filtered to obtain an extract containing a maximum of bioactive compounds. Knotted wrack has large floats that allow the age of the seaweed to be determined.
Mainly found in the cold coastal waters of the North Atlantic, especially in the coastal regions of North America (such as Canada and the United States) and Europe (such as the UK and Norway). It is also found in the coastal waters of Antarctica.
Temperature tolerance: -5 to 20

Organic extract
An extract containing the seaweed, glycerine, an acid and a preservative
Liste des ingrédients : GLYCERIN, AQUA, ASCOPHYLLUM NODOSUM EXTRACT, SODIUM BENZOATE, POTASSIUM SORBATE
{{ group }}
{{ object.name }}
{{ object.name }} {{ object.subheader }} {{ icon.replace(/^icon_/, '') }}
{{ label }}
Face & body care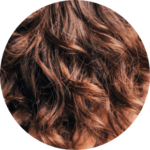 Hair care
Hygienic care
Formulation characteristics
1-5% usage
Optimal pH between 4.5 and 5.5
Brown opaque liquid
Tested under dermatological control